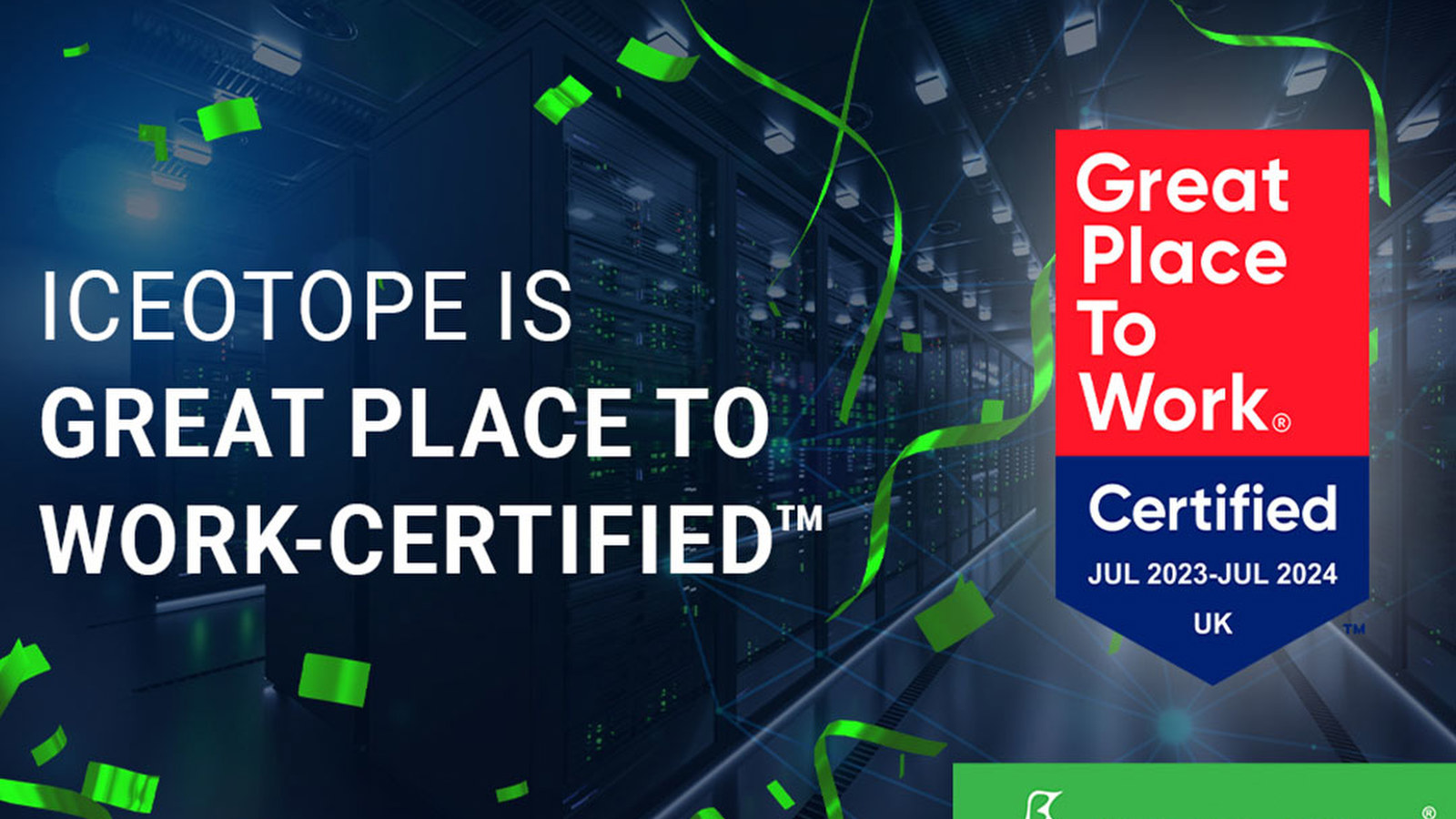 Date published
05 Sept 2023
Iceotope earns accreditation as a Great Place to Work-Certified™ Company!
'Great Place To Work®' gathers data and insight from millions of employees, working in around 10,000 organisations across the world every year to benchmark individual performance
Iceotope has been recognised for its core values and dedication to cultivating a workplace that celebrates innovation and fosters the growth of every individual
Iceotope proudly announces its recent recognition as one of the 2023 Best Workplaces in the UK by Great Place to Work®. This prestigious accolade underscores Iceotope's resolute commitment to fostering a culture of unwavering excellence and creating an environment that magnetizes and retains top-tier talent.
The "Great Place to Work®" certification acknowledges Iceotope's commitment and dedication to providing an extraordinary workplace experience for its team. After a thorough evaluation of its workplace practices, policies, and employee feedback, Iceotope has been recognized as a company that values collaboration, growth, and employee well-being.
"We are absolutely thrilled to receive the 'Great Place To Work®' certification, a recognition of Iceotope's commitment to enabling our team to thrive professionally and personally" David Craig, CEO of Iceotope states. "This recognition echoes our core values and our dedication to cultivating a workplace that celebrates innovation and fosters the growth of every individual. We believe that by nurturing a culture of excellence, we can continue to attract and empower exceptional talent."
The journey towards this certification mirrors Iceotope's core principles — a hunger for knowledge, curiosity, and a commitment to solving real-world problems with innovative solutions.
"Iceotope's emphasis on engineering excellence is at the heart of its achievements. Purpose-driven engineering, aligned with customer needs and global sustainability goals, reflects the company's dedication to creating progress that benefits both its clients and the environment" David says.
As Iceotope celebrates this remarkable achievement, the company sets its sights on elevating standards of employee engagement and satisfaction even further. The commitment to maintaining and enhancing the "Great Place to Work®" status reflects Iceotope's determination to cultivate a culture characterized by growth, collaboration, and outstanding accomplishments.