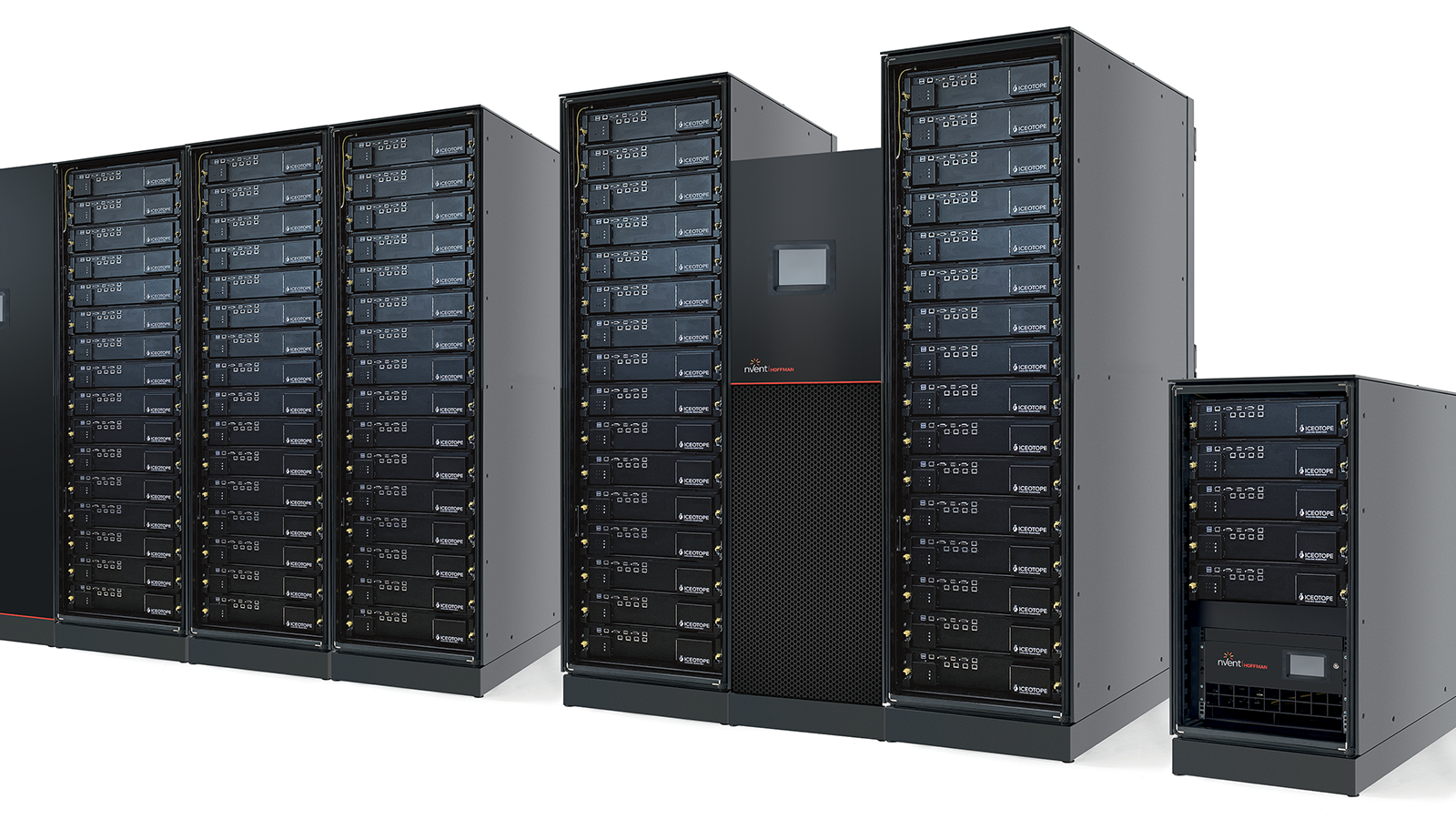 Date published
14 Nov 2022
Fully integrated precision immersion liquid cooling solutions to be demonstrated at SuperCompute 22

Iceotope to showcase innovative integrations with collaborators nVent and Mission Critical Facilities International, for hyperscale, enterprise and edge applications
Booth 427, SuperCompute 2022, Dallas, USA, November 14th 2022; Iceotope, the global leader in Precision Immersion Cooling, is previewing a new form factor development to lower the cost of deploying liquid cooling and further the technology's capability in scaling from one to many racks, anywhere and everywhere. Iceotope will be showcasing advances in precision immersion alongside innovative integrations with strategic partners nVent and Mission Critical Facilities International.
Today, liquid cooling is gaining traction as conventional air-cooling methods can no longer meet the requirements of high-power, high-density server loads, which are increasingly used in all data centers and extensively deployed for HPC and supercomputer applications. Iceotope's new V2 chassis is fabricated using pressed steel to deliver enhanced functionality and cost-optimization, easing the deployment and servicing of liquid cooling at scale using standard IT equipment racks. The new chassis is scheduled to launch in Q3 2023.
As the sector's use of power and water comes increasingly under the spotlight, Iceotope's high-performance precision immersion liquid cooling solutions are designed to offer a more sustainable, scalable and serviceable approach for reliable operation of data processing equipment. Iceotope will be demonstrating their full capabilities spanning the range from hyperscale data centers to enterprise and far edge IT installations on booth 427 at SC22.
The superiority of Iceotope's precision immersion, chassis-level liquid cooling on display at SuperCompute
Iceotope will be exhibiting a 48U demo rack in collaboration with nVent, a leading global provider of electrical connection and protection solutions. Partnering together, the two companies provide integrated cooling infrastructure directly to the chassis, with specific dry and wet compartments across the standard server model. The collaboration between the two brands reduces the complexity, lowers the cost and increases the ease of implementing liquid cooling in legacy as well as new built environments.
MCFI demonstrating a modular approach to precision immersion liquid cooling at the edge
Mission Critical Facilities International (MCFI), a leader in data center, power and cooling infrastructure solutions, is also taking a share of booth 427 to talk through the features and benefits of their modular all-in-one data center solutions featuring Iceotope precision immersion technology. MCFI's liquid cooled containers allow precision immersion liquid cooling to be deployed as a stand-alone solution in any location and any climate - even at the far edge.
By isolating delicate electronic components from extremes of hot and cold, as well as harmful gaseous and particulate emissions, precision immersion can extend the lifecycle of servers, storage and other IT equipment, reducing failures as well as service and replacement costs. At the same time, the removal of fans and air handling equipment not only reduces the noise associated with all IT rooms, but also eliminates the need for vents and other possible physical security vulnerabilities for inconspicuous and trouble-free processing at the edge.
Come visit Iceotope, nVent and Mission Critical Facilities International at SuperCompute, booth 427, 13th – 18th November 2022, for a deeper dive into liquid cooling and the latest innovative technologies.